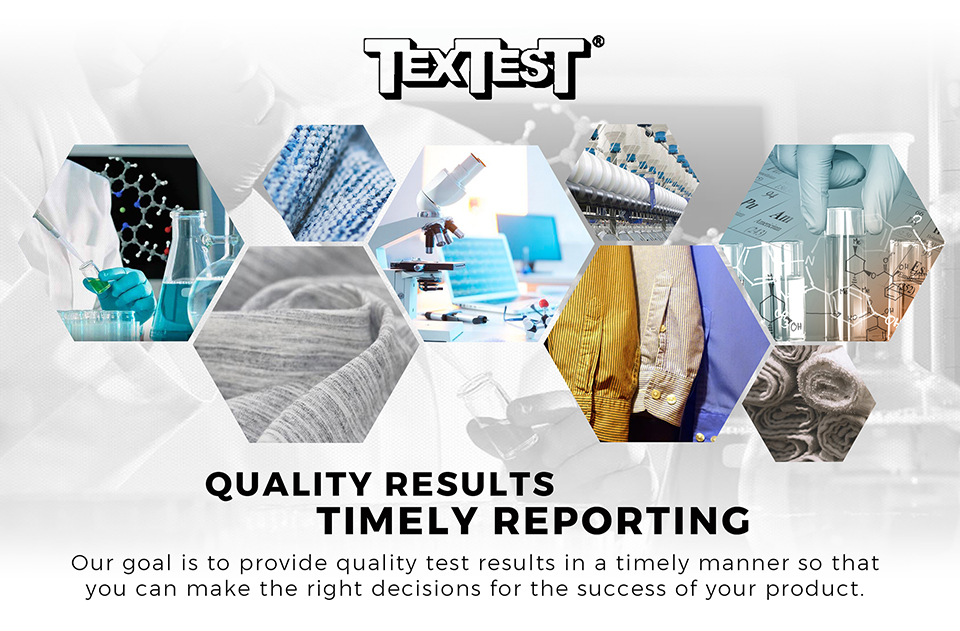 Cotswold Industries' wholly-owned subsidiary TEXTEST, LLC has over 30 years of experience as the premier third-party fabric testing resource by helping our customers certify product specifications, meet government regulations and industry standards, and improve the quality of their fabrics.
TexTest provides consistent and accurate test results through our ISO 9001 quality management system so you have the confidence and certainty you need to get to market faster. Our services and testing procedures are recognized for accuracy and reliability throughout the fabric industry.
With our extensive inventory of laboratory equipment, we are able to offer you the most comprehensive range of testing services in the market.
Most test results can be faxed or e-mailed to you within five working days. A certified report will also be mailed to you. If you have an urgent need for your test results, we will make every effort to expedite your request.